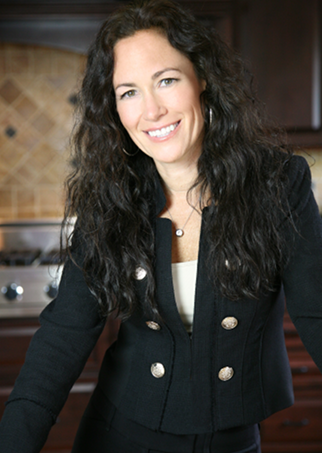 SCHEDULE A CONSULT WITH AMERICA'S HEALTHY HOME EXPERT!
Call TOLL FREE 866-743-8563
"More Americans suffer from Asthma, Allergies and Chemical Sensitivity
than ever before."
All consultations at My Healthy Home®, LLC are performed by Caroline Blazovsky, America's Healthy Home Expert.
Her clients span from Maine to Alaska and everywhere in between. For almost 20 years, she has worked on the homes of the most famous to the everyday person who wants to environmentally improve their living space.
Caroline has developed many unique testing methods and products for residential consumers to evaluate their homes and maintain healthy environments economically. Her consultations are focused around examining homes for toxins and utilizing services for detoxifying homes that use technologies such as air sampling, ultraviolet light, plant purifiers, ventilation, sensing, moisture control and non-toxic products.
Her areas of expertise include home safety, mold, volatile organic compounds, green living and environmentally friendly construction. Smhe spends substantial time investigating new testing methods and products that will aid her clients with healthier living. Her specialty is working with individuals who suffer with allergies, asthma, chemical sensitivities and auto immune diseases. She is a certified mold remediator (CMR), indoor environmentalist (CIE), healthy home specialist (HHS) and has graduate education in sustainable design and public health. She resides on national panels for wellness and indoor air quality.
Caroline is recognized as a healthy home expert by nationally distinguished publications and the media. Caroline Blazovsky is President of My Healthy Home® a nationwide company that offers mold evaluations, indoor air/water testing, consultations and healthy home products. She is a published author, scientific contributor and media personality in podcasts, radio, television and print. She is available for consultations about home health, indoor air quality, mold and healthy building