There has been an awakening towards the importance of better air quality inside our homes and workplaces. The increased number of chemicals in our environment combined with air tight building construction has pushed the issue of "sick building syndrome" to the forefront.

This company was started in 2002 when we saw the need for more environmental answers for residential home owners. Our mission is to promote a healthy lifestyle that would better your lives and the planet.
Each year more Americans, adults and children, suffer from Asthma, Allergies and Chemical Sensitivity. My Healthy Home is committed to keeping you and your family healthy and safe by teaching you how to test for basic contaminants, lessen the use of chemicals in your home, and help you improve the air quality within your home environment. We only use and promote environmentally friendly building materials and products.

Our services introduce you to simple solutions that will greatly improve the health of your home. Hundreds of My Healthy Home® customers have already benefited from living this way. Our objective is to help you do the same.
Regards,
The Family at My Healthy Home® LLC
My Healthy Home® was founded and is owned by Caroline Blazovsky. She is nationally recognized as America's Healthy Home Expert®. Ms. Blazovsky has over 20 years experience with specialized training in residential homes. She has CMR certification (Certified Microbial Remediatior) and CIE (Certified Indoor Environmentalist) training through the American Council for Accredited Certification (ACAC). Ms. Blazovsky has completed a Sustainable Design education from Boston Architectural College. Ms. Blazovsky's work has been featured by Martha Stewart, Jenny McCarthy, Ronald Hoffman M.D., SiriusXM, Shape and Reader's Digest, as well as hundreds of podcasts, radio, and print interviews. She is also certified as a Healthy Home Specialist through the National Environmental Health Association. In her spare time, Caroline studies public health at the University of Southern California.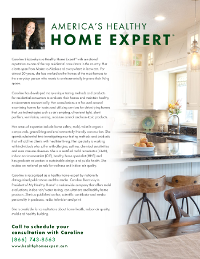 Click here to read Caroline's full Bio.

\

IN THE MEDIA: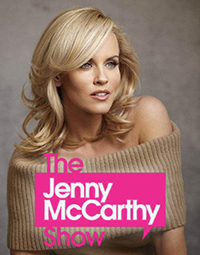 The Jenny McCarthy Show, March 29 2018, SiriusXM Stars Channel 109, Nationwide: Jenny McCarthy and Caroline Blazovsky talk and laugh about health and wellness. Learn about the importance of reducing toxins, healthier cleaning products and the secrets on a good air purifier.


Click to listen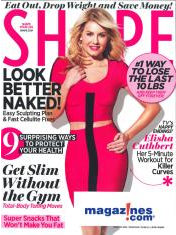 Shape magazine recognizes My Healthy Home®, and Examinair mold and allergen test kit as top way to improve health. Testing your home for toxins can help save your life and keep you healthy. Read about our mold test kit, allergy testing in the home, and learn why molds can make you sick. It is a top priority to make and create a healthy home.


Click to Read Article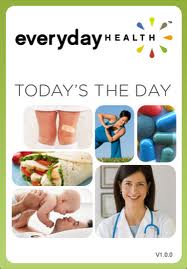 Everyday Health came to My Healthy Home® and Healthy Home Expert®, Caroline Blazovsky, to get tips on how to keep a healthy home when you have allergies.



Click to Read Article
WHO WE HELP:
residential home owners
physicians
allergy patients
home inspectors
contractors/builders
OUR SERVICES:
Products for investigating and testing home environments for possible contaminants
Mold Testing and Remediation
Green Building & Construction Consultations
Duct Cleaning
Testing/Removal of VOCs (volatile organic compounds)
Improving indoor Air Quality
Testing and remediation available for:
- mold
- allergens
- VOCs
- dander
- chemicals
- dust mites

Recommending natural products that detoxify homes and promote healthy living.
Creating healthier living spaces for allergic/sensitive clients and the environmentally conscious.
Full Home Assessments
Mold, Water and Indoor Air Consultations
SCHEDULE A CONSULTATION:
Call My Healthy Home®, LLC toll free at- 1.866.743.8563

When you call My Healthy Home®, LLC, please leave:
your name and phone number,
two or three of the most appropriate times for us to return your call, to schedule, or actually provide the consultation.
what you would like to discuss during your phone consultation.
NOTE: A 24-hour notice is required to reschedule and receive a refund