A concentrated fabric softener which is free of dyes, fragrances, volatile chemicals and solvents. Safe 'N Soft is vegetable based, unlike most other fabric softeners which are based on tallow, a by-product of the animal processing industry. It is biodegradable and, being vegetable based, it is easy on the environment. It also has superior rewetting properties so your towels will be more absorbent, soft and static free!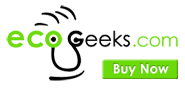 Made with the Power of Oxy-Boost Oxygen Bleach! Oxy-Flush is THE safe alternative to commercially sold brands of toilet bowl cleaners. Oxy-Flush contains NO acids or chlorine! Oxy-Flush is free of phosphates, abrasives, chlorine, acids, fragrances, noxious odors, and harmful ingredients. Oxy-Flush cleans even the most stubborn stains and deposits and sanitizes your toilet bowl (Oxy-Flush is not designed to remove hard water deposits like calcium, lime or rust stains - Use Mineral Magic).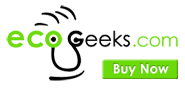 Developed by and for people with allergies, asthma and multiple chemical sensitivities (MCS), Allergy-Free is 100% free of petroleum-based or other hazardous ingredients, fragrances, phosphates, animal by-products, dyes and other common triggers for respiratory or skin irritations. Allergy-Free is a non-caustic/pH neutral product that gives basic cleaning of most stains, soils and dirt found in the laundry. Allergy-Free should be used with Oxy-Boost Oxygen Bleach Destainer and Deodorizer to give the best performance in cleaning and stain removal. Allergy-Free is safe for all washable fabrics, including gentle care items.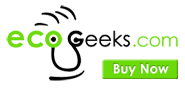 FREE of: • Fragrances • Petroleum Solvents • Dyes • Respiratory and Skin irritants
Free is an effective & concentrated dish soap developed by and for people with allergies, asthma and Multiple Chemical Sensitivities.* Free is a soy-based product - it contains nature's versatile, renewable harvest. With soy's natural moisturizing qualities, washing dishes is even soothing… to your hands. Free is safe for you but tough on dirty, greasy dishes. Free breaks down safely and rapidly making it safer for the environment. It is low sudsing, which makes it ideal for camping or other outdoor uses. Free is free of fragrances, phosphates, petroleum solvents, chlorine, dyes and other common triggers for respiratory or skin irritations.